Are you looking for a new adventure in the great outdoors? Or maybe you want to switch up your daily running scene? If you're in the Central Texas area, we've got you covered with a list of some of the best hiking and running trails.
From scenic views to challenging terrain, there's something for everyone. Whether you're a seasoned hiker or a beginner runner, these top 10 trails will take you on a journey through some of the most beautiful, practical, and exciting paths central Texas has to offer.
Dana Peak Park
Located in Harker Heights, Dana Peak Park is a hidden gem that's an easy drive from either Temple or Killeen.
The park offers several different offroad/rugged trails with varying degrees of difficulty, but all are worth exploring!
A more challenging trail is the Heartbreak Ridge Trail: it has a few intermediate inclines, rocky terrain, and pathways that require you to be mindful of your footing.
If you're looking for something more mellow, then try out one of their other trails, like Dana Peak Wildlife Loop or Fence Line Trail (which also offer great views).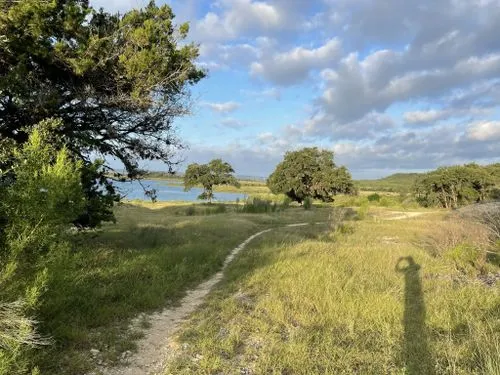 Pepper Creek Trail
Pepper Creek Trail is a point-to-point paved path that runs through West Temple. It's popular with locals as it's surrounded by up-and-coming neighborhoods and parks.
You have access to wide-open parking that's never too crowded. Lining the trail is a disc golf course, almost all under a canopy of trees.
It's a perfect trail to use during the hotter months of the year — you won't be beaten down by the hot Texas sun.
It's also dog friendly, with disposable bags along the way, and a great stop for water as well.
If you're looking for something different than the typical hike or run, this is it!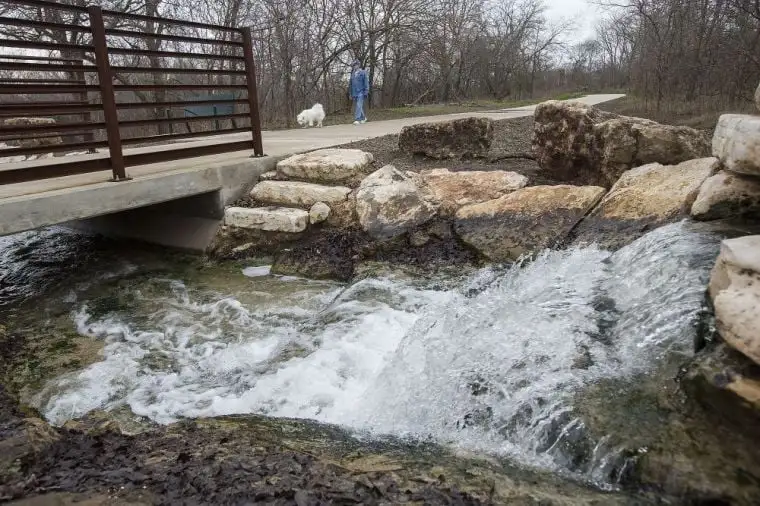 Miller Springs
Miller Springs is an offroad/rugged trail in Belton/Morgan's Point that features wildlife viewing and challenging terrain. This park has almost 11 miles of trails and begins at the Miller Springs Park parking lot, where you can access it from Farm-To-Market Rd 2271 right before heading over the Belton Dam.
The trail starts out in a wooded area before opening up into grassy fields with trees here and there, so you'll get to see some different scenery on this hike than what you might be used to in Central Texas!
As far as difficulty goes, Miller Springs has varying options — it has minor hills but nothing too steep (and if you need to take a quick break, there are benches along the way). You'll be sure to cross small bridges over several streams that you encounter throughout the trails.
If you're looking for something fun & stimulating, then this is an ideal choice to mix things up!
Heritage Park
Heritage Park is a popular trail in Belton, on the corner of 13th & Old Waco Road, that features paved paths, wooded areas, and plenty of shade. The park is popular with families because it's easy to navigate and offers a variety of activities, including a playground, picnic area, and restrooms.
The trail is .68 miles and is a great option for a walk or run. Since this trail is the pride of Belton, it's continuously undergoing expansion and improvements. If it's been a while since you visited, the trail might be even better the next time you walk it.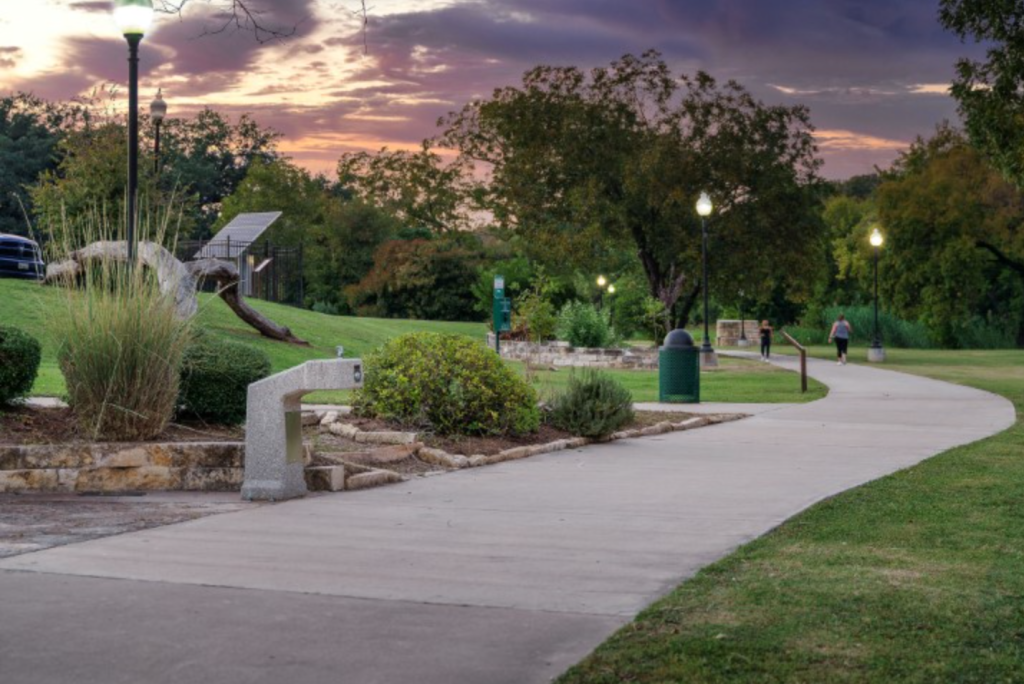 Chalk Ridge Falls
Chalk Ridge Falls has an offroad/rugged trail and is located in Harker Heights. The trail is an out-and-back course, so you start and end your hike in the same place.
The trail spans 2.5 miles of rugged terrain with some steep inclines that will test your endurance levels. The cable suspension bridge also adds a little excitement to your adventure.
This park is very popular among outdoor lovers, so you can be prepared to see some friendly faces on your path. If you're looking for a nature-filled trek, this place is for you!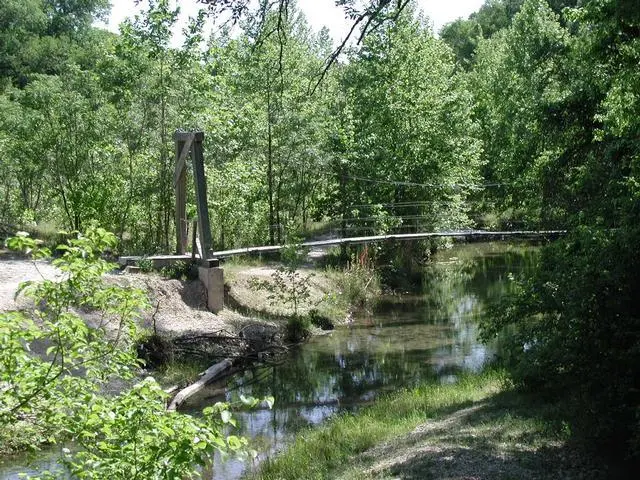 Lions Park
Lions Park is a popular trail for runners located near the Baylor Scott & White Medical Complex.
The paved trail is easy to access with several entry points along the way. This makes it popular among locals who use it as part of their daily workout routine. Many athletes love this trail due to the incredibly steep incline Lions Park offers.
It's a more wide open area that offers a safer and more secure feeling for those running alone.
This is another great option if you have a four-legged running partner, as there is a dog park on site that you can visit after your run.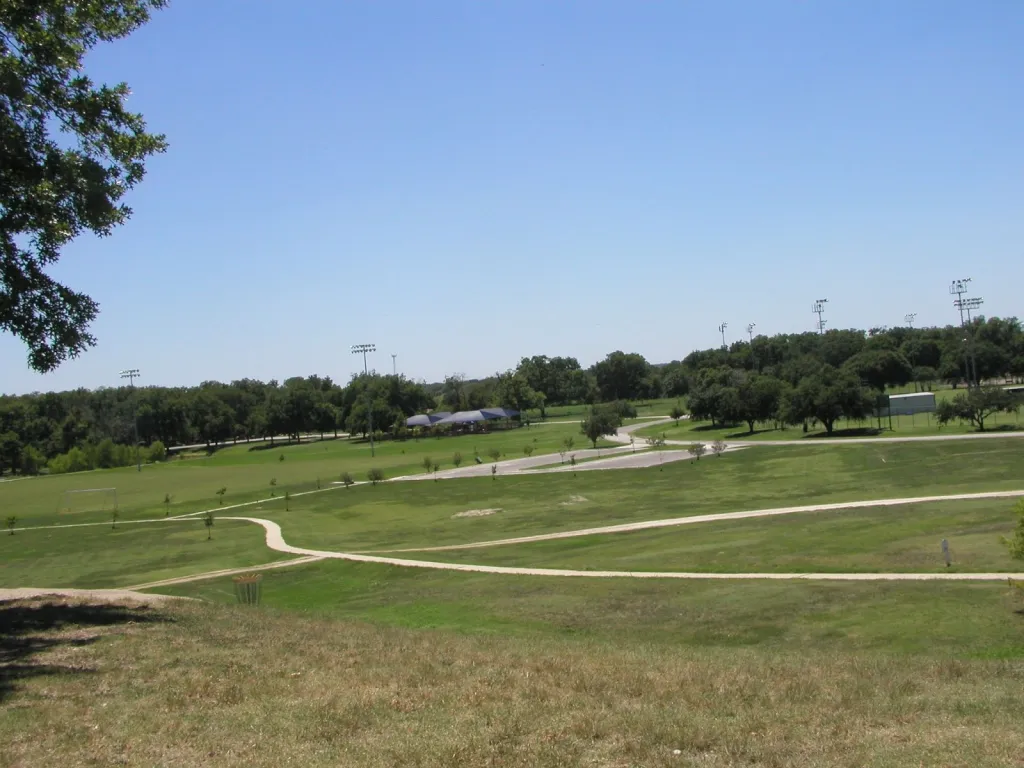 South Temple Community Park
South Temple Community Park is a great place for families to enjoy nature and get some exercise, with over 25 miles of trail.
The paved trail winds through wooded areas, providing shade during the summer months. This park also has a playground and picnic area, making it ideal to enjoy your time after your walk or run. This is another option that feels safe to explore if you're a solo runner.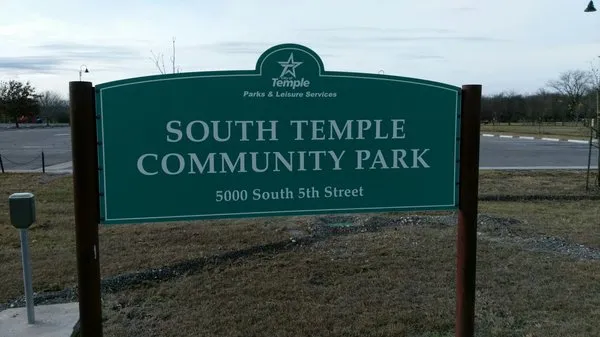 Yettie Polk Park
Yettie Polk Park is located just outside of Belton, and has a great trail for a run.
The paved path is easy to access from multiple points throughout, including an entrance on the edge of the University of Mary Hardin-Baylor. There's great scenery as the path also flows alongside the creek that runs through downtown Belton. This trail is a little busier as it's a popular spot for others to gather to play on the local playgrounds, basketball courts, or even to feed the ducks.
The Yetti Polk Park trail is full of energy depending on the time you visit and is an exciting option for your walk or run.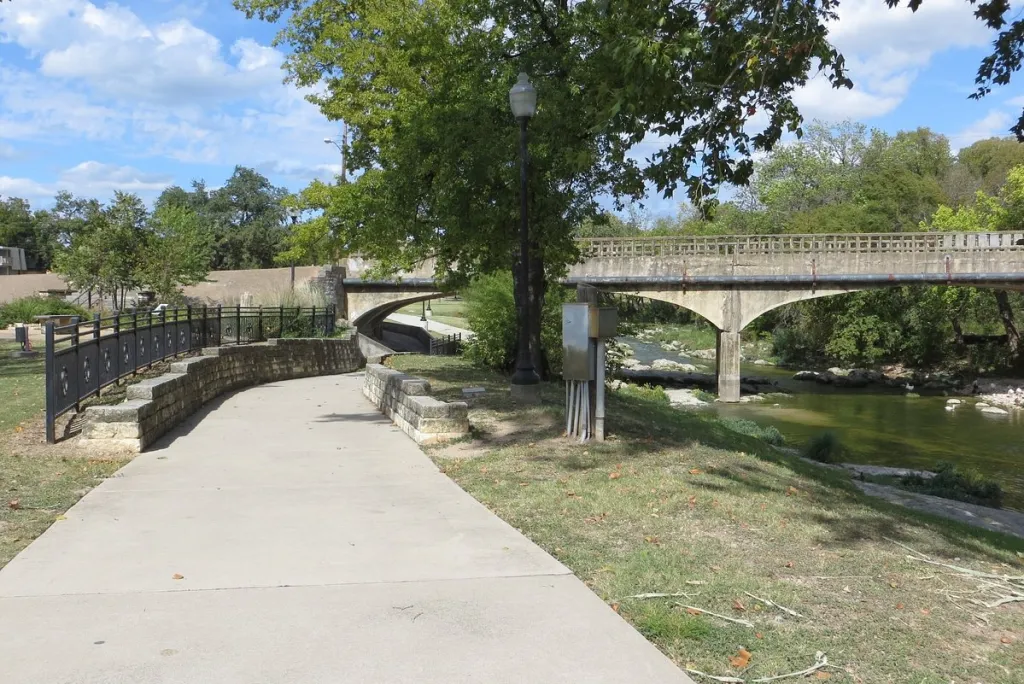 Purser Family Park
Purser Family Park is a paved trail park located in Harker Heights. This lighted trail runs about 1 mile long and is pretty simple and straightforward.
It's a great option for a quick run or walk. The park has wooded areas but also has wide open sections that allow for visibility of your surroundings. Similar to Lions Park in Temple, this park is very popular with families as there are several areas available for picnics and a playground.
It's perfect for those who want a little bit of nature but don't want to get too far away from town.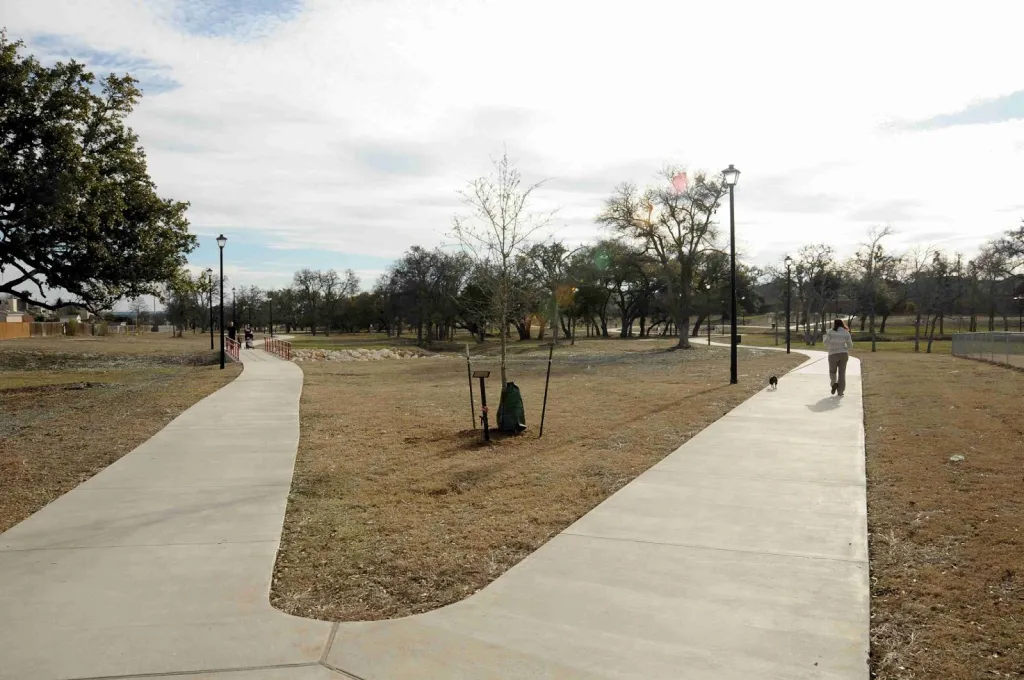 Pace Park
Pace Park is a popular area with locals, and it's easy to see why. It's less of a trail and more of a wide open park that you can explore your way through on its soft dirt path. Location is everything! It's located in Salado and has scenic views of the creek, as well as plenty of space for people who want to bring their family, friends, and dogs along.
With a small town feel, it's a cozy place to go for a run.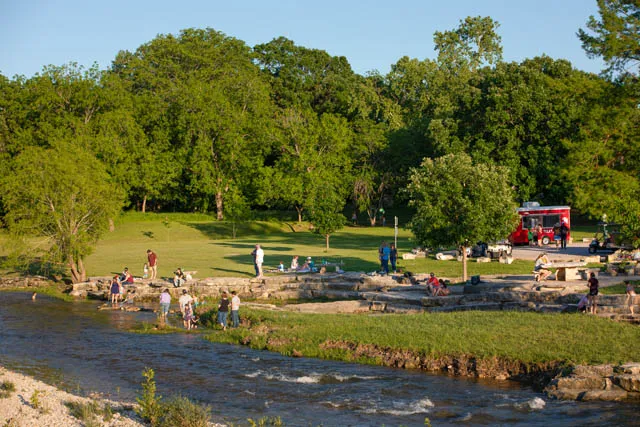 The Best Hiking and Biking in Central Texas
We hope this list has inspired you to get out and explore what this area has to offer. From the stunning views at Miller Springs to the peaceful surroundings of Pace park in Salado, these trails offer something for everyone. Whether you're looking to challenge yourself or simply enjoy a leisurely stroll through nature, there's no shortage of options in this beautiful region. So grab your hiking boots or running sneakers and hit the trails!