Nutrition Coaching In Temple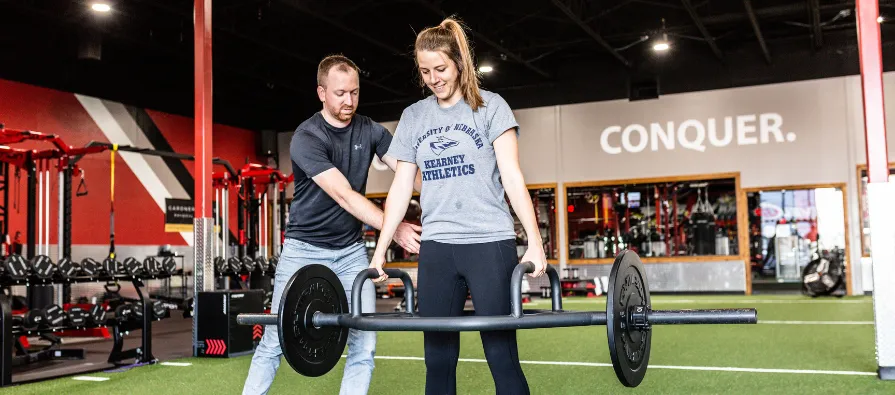 Our primary objective at Gardner Sports PT is to empower you to shed excess weight, build lean muscle, and unlock your full potential in terms of health and fitness. We believe in the concept of "nutrition agnosticism," which means that we don't adhere to a rigid dietary dogma. Instead, we guide you towards discovering the diet that aligns with YOUR unique needs and preferences. Whether it's Keto, a balanced approach, intermittent fasting, or a combination that suits your lifestyle, our focus is on what you can sustain consistently and enjoyably in the long run. We are firm believers that the system should work for YOU, not the other way around.
Nutrition Coaching in Temple
When you embark on your nutrition coaching journey with Gardner Sports PT, you gain access to a comprehensive and holistic approach to achieving your health and fitness goals. Our commitment to your success begins with a thorough assessment, allowing us to tailor a plan of care that's perfectly suited to your individual needs.
Understanding the Fundamentals
We firmly believe that to reach your goals, you must first understand the fundamentals of nutrition. It's not about blindly following the latest diet trend but about making informed choices. Our experienced nutrition coaches will arm you with the knowledge needed to navigate the complex world of food. We'll help you discern between fads and facts, empowering you to make choices that support your long-term well-being.
Personalized Nutrition Coaching
Your journey starts with a personalized approach to nutrition coaching. We recognize that there's no one-size-fits-all solution, and our goal is to provide you with guidance that's tailored to your unique circumstances. Whether you're an elite athlete seeking to optimize your performance or someone aiming for sustainable weight loss, our certified nutrition coaches are here to support you.
Evidence-Based Strategies
At Gardner Sports PT, we stay up-to-date with the latest developments in evidence-based nutrition coaching. Our strategies are rooted in scientific research, ensuring that you receive the most effective and accurate guidance available. We'll help you navigate the complexities of macronutrient ratios, portion control, and food awareness. Additionally, our comprehensive approach extends beyond just nutrition, encompassing elements such as sleep coaching, stress management, and lifestyle adjustments.
Long-Term Success
Our ultimate aim is to empower you to achieve long-term success. We understand that making lasting changes to your health and fitness is not about quick fixes but about developing sustainable habits. With our support and guidance, you'll gain the tools and confidence needed to take control of your nutrition and wellness journey. We believe in equipping you with the skills to live life without restrictions or limitations, allowing you to embrace a healthier, more vibrant you.
Why Choose Gardner Sports PT for Nutrition Coaching in Temple?
Our nutrition coaching services are deeply personalized. We recognize that each individual has unique goals, preferences, and challenges. That's why we don't prescribe to a one-size-fits-all approach. Instead, we collaborate with you to create a plan that aligns with your specific needs, ensuring that you feel comfortable and confident on your journey towards better health.
A Knowledgeable Team
Our team of certified nutrition coaches is highly experienced and well-versed in the latest nutrition trends and research. With their guidance, you'll have access to a wealth of knowledge and expertise, helping you make informed decisions about your diet and nutrition.
Evidence-Based Practices
We pride ourselves on staying at the forefront of evidence-based nutrition coaching. Our recommendations are grounded in scientific research, ensuring that you receive the most accurate and effective guidance available. We continually update our strategies to reflect the latest developments in the field.
Sustainable Solutions
At Gardner Sports PT, we understand that the key to long-term success lies in sustainability. We work with you to find a nutrition plan that you can maintain consistently and enjoyably. Whether you're looking for gradual weight loss, muscle gain, or enhanced athletic performance, we'll help you develop habits that stand the test of time.
Empowerment and Support
We don't just provide you with a diet plan and send you on your way. We empower you with the knowledge, tools, and ongoing support needed to take control of your health. Our goal is to ensure that you feel confident and capable of managing your nutrition independently, making lasting changes that benefit you for years to come.
Start Your Journey Towards Better Health Today
Your path to a healthier, more vibrant you begins with Gardner Sports Physical Therapy's Nutrition Coaching in Temple. Whether you're an athlete looking to reach peak performance, someone aiming to manage weight and increase energy levels, or simply seeking to make healthier food choices, our personalized nutrition coaching services are designed to help you achieve your unique goals. Contact us today to take the first step towards a healthier, more empowered you. Together, we'll navigate the world of nutrition and set you on a course for lasting success.
Request An Appointment
Please fill out this form and
we will contact you about scheduling. Andrew Longoria

I would recommend Gardner Sports Physical Therapy to anyone looking to get over nagging pain. Dr. Gardner was professional and caring. He helped me recover from a hip injury that prevented me from running. After just a few sessions I was pain free! He detailed out a program that fit my needs and schedule, and progressed me back to training for my next half marathon! Raquel Castillo

Brett is a very knowledgeable PT! I participated in one of his squat mobility workshops and my squat mobility, form, and load has improved by over 15% from just one session. The facility is also very clean and is located inside The Gym, which is a plus for me!